A haunting animation of expressionist illustrations fill out the somber sound of American ambient recording artist, Eluvium, a.k.a., Matthew Cooper. The new music video for his single, "Regenerative Being," is a seven-minute display of morbid looping vignettes directed and illustrated by Ukrainian animator and comic book artist Stas Santimov. Together, Cooper and Santimov fleshed out a concept for a video wherein a curious man finds himself in a strange place where everything is pre-planned for him by someone awaiting his arrival. Santimov tells Creators that the music video, like many of his previous animated comics, explores "strange people's behaviors" through a linear narrative that consists mainly of looped scenes.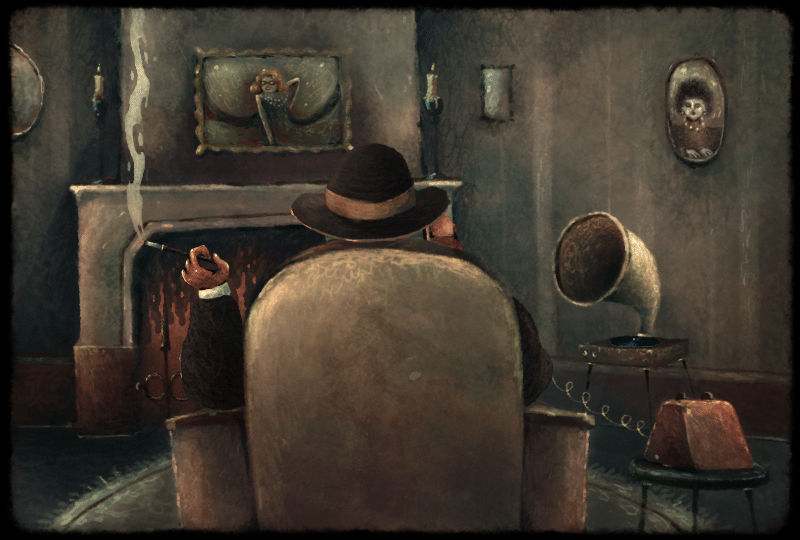 The story began to take on a more specific shape when Santimov brought the concepts into Photoshop and After Effects. Santimov has almost no drafts, photos or descriptions of earlier stages in the process because his entire animation pipeline is digital. He tells Creators that many of the ideas in the video came together on the fly during the animation process: "Details and characters were formed by themselves already in the process of working on the scenes. Someone appeared and someone disappeared. I like that there is a bit of chaos here. Many things and story details appeared already in the process of production and improved the film."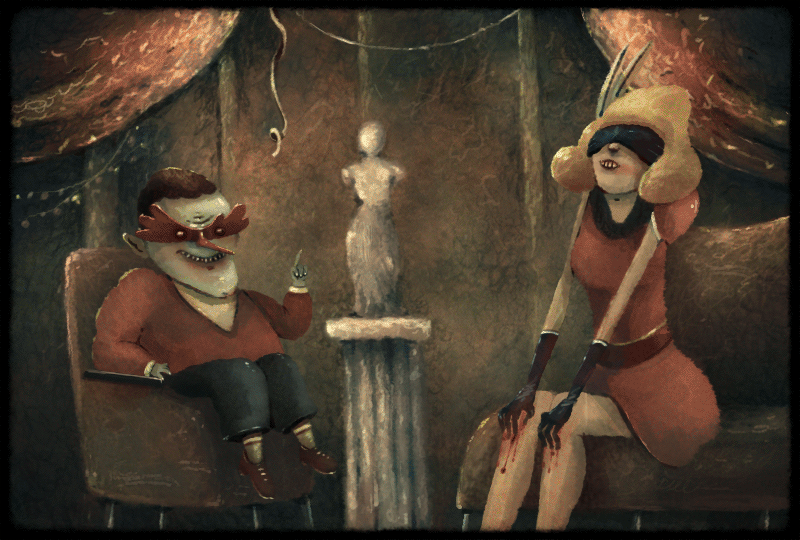 For his day job, Santimov works in the video game industry but considers animation to be his true love. Among classic silent films, ballroom music from the 30s, and his wife, Anna, Santimov cites Estonian cartoonist and animation director Priit Pärn as one his key sources of inspiration. Pärn's internationally acclaimed films are known for their surrealism, crude graphic stylings, and dark sense of humor. It's all the more interesting when you consider how Pärn's influence, in terms of dark, psychological undertones, meet Santimov's visuals when set to the atmosphere of Eluvium's sound. 
See for yourself in the video below:
"Regenerative Being" is from Eluvium's album False Readings On, which came out last fall on Temporary Residence Ltd. Get your copy over on Eluvium's Bandcamp and check out more works by Stas Santimov on Behance.
Related: 
Literally Everything Is Sexual in Tommy Cash's Innuendo-Filled Music Video
Is This the Most Awkward Dance Party Music Video Ever?
Sevdaliza Put Together a Music Video Entirely From Shutterstock Footage