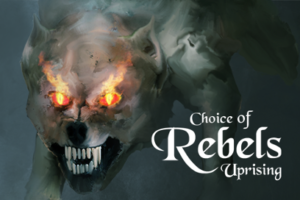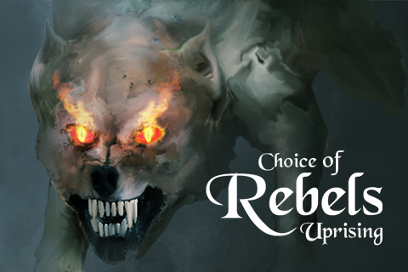 We're proud to announce that Choice of Rebels: Uprising, the latest in our popular "Choice of Games" line of multiple-choice interactive-fiction games, is now available for Steam, iOS, and Android. It's 30% off until November 16th!
Lead the revolt against a bloodthirsty empire! You grew up under the iron fist of the Hegemony. Now is your chance to end their blood-fueled magic, as you forge a ragtag outlaw band into a rebel army.
Choice of Rebels: Uprising is a 637,000 word interactive fantasy novel by Joel Havenstone, where your choices control the story. It's entirely text-based—without graphics or sound effects—and fueled by the vast, unstoppable power of your imagination.
As an outlaw rebel in the greenwood wilderness, you must steal to survive your first brutal … Read the rest