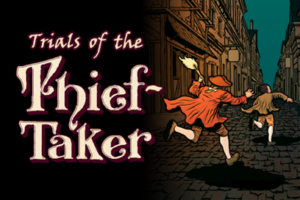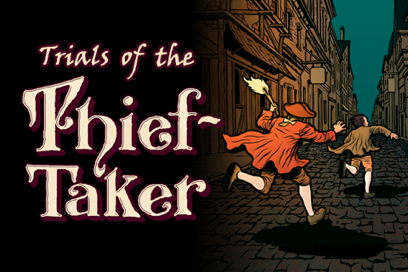 We're proud to announce that Trials of the Thief-Taker, the latest in our popular "Choice of Games" line of multiple-choice interactive-fiction games, is now available for Steam, iOS, and Android. It's 25% off until August 17th!
In London, 1729, before they had police, they had you: thief-takers, hunting criminals for cash! Fire a flintlock and sip gin in the age of powdered wigs. Will you grow rich catching smugglers and highwaymen, show mercy, or become a crime boss yourself?
Trials of the Thief-Taker is a 140,000-word interactive historical adventure novel by Joey Jones, where your choices control the story. It's entirely text-based, without graphics or sound effects, and fueled by the vast, unstoppable power of your imagination.
As a thief-taker, paid by the court or … Read the rest