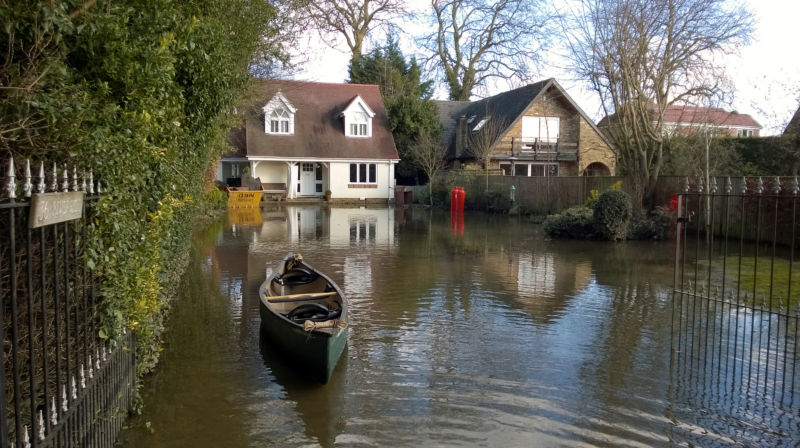 There has been a lot of talk about the millions of people worldwide whose homes will be at the mercy of rising sea levels. Within the US, a 1.8-meter rise in the oceans by 2100 could displace as many as 13.1 million people. Worldwide, up to 180 million people could be at risk.
There has been less talk about where exactly those people will go when they leave their homes. Research on climate migration has painted sea level rise as "primarily a coastal issue," writes Mathew E. Hauer in Nature Climate Change this week. But the inland regions that absorb climate change migrants will need to have sufficient transport, housing, and infrastructure to absorb the migrants.
To get a picture of what this might look like within the US, Hauer combined two different sets of data in a predictive model. This kind of model relies on a lot of different assumptions, but it provides a starting sketch of what the impact on inland areas might be.